Hello and Welcome to Carey's Coffee Morning Corner!  (CCMC)
Pull up a chair, grab your favourite mug and hot drink (but stay away from the Moulton Carey mug in the cupboard as that is pre-spoken for!) and gather round the biscuit plate, for a little time of friendship, fun and banter, with cooking tips, craft ideas and life advice, amidst a bit of ribbing and with some jolly big boots to walk in the footsteps of.
First things first, if you're looking for a chocolate biscuit, do turn the digestive looking ones over.  They may be disguised that way!  There's a tip for you!
We really do hope that a lot of new folk will drop by and decide to stay a while.
We hope you have enjoyed our club news.  Do please be in touch and share your thoughts for next month's gathering.  At least that means we can eat more biscuits next time.
May 2022
Well, the long worry is over as after a troublesome 9 months we can all breath easy – especially Steven. Many of you will remember Steven in Junior Church and Boys' Brigade and some may remember his Baptism on his 13th birthday.
When he left school he moved to London, to drama college and after graduating, in-between acting jobs, he's been teaching drama and music at a special needs school.
Now living in St Albans and married to Nikki, he is entering the next stage of life   –  a family
Steven has suffered a needle phobia since his teenage years, so all of us are very proud of him as he was with Nikki during the whole C Section even cutting the cord.
Dilys
April 2022
I recently came across the poem by Longfellow called The Builders. It made a real impact on me and especially the verse:
Build today, then, strong and sure,
with a firm and ample base,
and ascending and secure
Shall tomorrow find its place.
I think this is why I value the friendships I make at the Coffee Mornings so much.  I think it is inspiring and encouraging and comforting to be with those who are building in just this way.
I enjoy the conversations that we share together, where ages and time just melt away.  Recently we were talking about treasure boxes.  This started when Mavis kindly gave me a little wooden box to decorate.  How I enjoyed painting it gold and sticking shells on it and decorating wooden fairy shapes to dance within it.
This prompted Sheila to remember a marvelous treasure box that she, and also Iris, had received on Boxing Day in 1944, when they were 13 years old.  They were on a school trip to the American Aerodrome in Grafton Underwood. Sheila remembers the tables being loaded with food, and especially she remembers the huge dollops of ice cream that they ate!
Her treasure box contained chalks and pencils, a notebook and a comb, hankies and a skipping rope.
This led on to us talking about the Sunday School treats they had enjoyed, travelling by train; of visits to Knights Farm, Cransley and to Sharnbrook; of paste sandwiches and buns, of races across the fields, paper dressing up dolls and new sets of clothes on the Church anniversary.
And, it strikes me now, what a treasure the memory of these times are.
In 2 Corinthians 4 we read that our ultimate treasure is Christ's light shining in our hearts and spreading to one another as we share our lives in love.  And I am glad that the Coffee Mornings can hold this treasure for all of us there.
Happy Easter
Sheila and Melanie
March 2022
As a young lad growing up, my parents were not Church goers. It was only at the age of eleven when I joined the Boys' Brigade that I came to Carey.
The year I joined there were just three of us young lads, myself, Philip Ball and a lad called Thompson.  The Brigade in those days was mainly lads of fifteen and sixteen so there was a gap between them and us.
We would meet on Tuesday nights for P.T.  Friday was Parade night with time afterwards to join in various classes for Badge work.  On Sundays at 9.15 a.m. it was our Bible Class which was held in the Lower School rooms in Bath Road.
On the first Sunday of every month, instead of Bible Class, we would have our Church Parade, when we would march around the local area and at 10.30am arrive at the main Church in King Street in time for the Church morning service, and this was my introduction to Church, the first time I had actually been to Church.
The following year we had quite a lot of new recruits and we formed a nice little band with side drums, the big drum and bugles.  I chose a bugle.
At this time there were three good BB Companies in Kettering.  Ours, the 1st, and then the 2nd met at the top of Regent Street in the Church that is now the Salvation Army Citadel and the 3rd Kettering, which met in School Lane.  In the Summer the three Companies would come together for a weeks camp under canvas at a seaside resort.
Alan
February 2022
As we enter another year and all the Christmas decorations have been put back in their boxes in the cupboard, I got to thinking how Christmas has changed, now it is very commercial.  When I was younger (a long time ago), everything seemed so magical, we made our own entertainment. There was no TV, just a radio, no computers or mobile phones.  Then you wrote 'thank you' letters for your presents.
Now we can start to think about holidays again, and life can start to get back to normal.  Soon the spring flowers will appear, and the days will get longer.  I think everyone feels better when the sun shines.
As I am trying to write this Lou-Lou is trying to help me.  Unfortunately, his idea of help is to try and shred the paper.
I hope we all have a happy New Year (sorry it's a bit late!).
God Bless, keep safe
December 2021
Recently I have had the opportunity to spend some time away rekindling some memories of happy childhood family holidays with visits to Weymouth, Swanage and Lulworth.  Happy times just playing on the beach, swimming in the sea, picnic lunches in the beach hut – just simple pleasures, all free and healthy.
We had no need of electronic games, or television, and the only money spent was an ice cream a day and £1 in the penny slots in the evening, before going back to bed and hot chocolate.  We did not need any rocking to get to sleep, the energy expelled in the fresh air all day was enough.
The picture (left) is from Weymouth where I had lunch in a cafe on the prom and although it was October and a cool breeze, my memories made it 'summer'.
I worry for the youngsters of today who don't have the opportunities we had to develop the life skills we did.  For example, finding our own entertainment by playing on the beach; problem solving; or building and knocking down sand castles.  There were 6 of us kids some times, as my cousins would be with us and that taught us to share – just the simplest of things – this made me who I am today.
November 2021
As before when I wrote a few words for the Coffee Morning Corner in the Carey News, this story begins again whilst reading the "Daily Bread", usually at bed time ready for the  day to come.  Back in June this year I was reading  "Legacy of Kindness", the story of a lady called Martha, a teaching assistant in a primary school for over 30 years.  Every year she used her savings to provide clothes for many of the students in need.
After her death, her life was celebrated for three more years with a thanksgiving service.  In Lieu of flowers folk donated hundreds of brand new winter coats for her beloved students whom she served for decades.  Her fellow teachers and many people shared stories of the countless ways Martha encouraged others with kind words and thoughtful deeds.  Her legacy still inspires others to give generously in serving others.
After reading the story my thoughts turned to the work of Dorcas, in Acts 9, who was always doing good and helping the poor, verse 36.  After her death, the grieving community urged Peter to visit her.  He was shown by the widows just how Dorcas had served others through her life.  An act of compassion brought Dorcas back to life and as this news spread, many people came to know the Lord.
It was the commitment in serving others in practical ways that touched the hearts of those in her community and revealed the great power of loving in such a generous way.
In many ways here in Kettering we are serving others in the same way as Dorcas through our churches and where we live.  I think particularly of the Armenian Ministries based in Spalding, Lincolnshire for whom so may friends work endlessly to bring beautiful garments, blankets, baby clothes, hats, gloves and so many different items to me to be sent out to  Christian friends in Armenia.
When these are delivered to me, my friend Marge is very helpful in packing these very special hand knitted, crochet, sewn garments and blankets which are collected by another good friend and his wife from Broughton who deliver them to a collection designation in Lincolnshire.  Here huge transport lorries are packed along with shoes, school equipment, cycles and much much more, in readiness to be taken across Europe to Armenia.
These are then distributed to so many Christians who on hearing the lorries are on the way queue up, waiting patiently for the wonderful goods to arrive and give them the comfort and warmth they desperately need .
So I feel that these good ladies who work tirelessly and willingly making the gifts to be delivered to my home need a big thank you from me, enabling the work to keep going, also giving folk something to occupy long dark evenings to come and follow in the Dorcas way of touching hearts and revealing the power of loving generosity to those in need.
The address for sending these items is "Dorcas – Working Party for Refugees, Fuller Baptist Church."
Jeanette
October 2021 Pt2  Melba's Musings
It was lovely to be in Church after such a long time; it was also rather sad as I thought about the people we wouldn't see again.  I am, hoping that those who Zoom will return soon.
Laura took the service and it was both appropriate and encouraging.  She had chosen Psalm 23 and it really was a lovely subject for our first meeting.
I didn't make it to our first Coffee Morning myself, a mix up with bus times, but I understand all went well.
I have had a lovely holiday this year. Two of my daughters, along with their families, went to a Caravan Park near Great Yarmouth and took me with them.  It was wonderful, very hectic, but everyone got on so well together and really looked after me.  Of course there were the usual bruises and grazes with children but Great Grandma had some magic cream called Savlon!
I love cheesecake but am not able to eat much rich food nowadays, but I have solved the problem……  One plain digestive biscuit spread quite thickly with Philadelphia cream cheese,  with jam on top or fresh fruit!  Try it!
God bless you all, still keep taking care.
October 2021 Pt1 Jeanette's Coastal Reflections
Mathew 10 v26-31 ~ "Are not 2 sparrows sold for a penny, yet not one of them will fall to the ground outside your Fathers care (v29)."
When reading my booklet "Our Daily Bread", the verses above brought to mind a morning a few weeks ago when I was in my garden hanging out my 1st washing of the morning and I caught a glimpse of a grey, what seemed  to be a large stone, laying behind my garden chair on the far corner of the patio, a new arrival.
I wandered over to take a look and sorry to say is was a wood pigeon, lying on its side and very still, no movement.  I continued with my washing and retraced my steps back in doors.
There is often a casualty on the steps, especially at this time of the year as birds tend to rise too quickly from the lawn and fly into the patio windows .  I went out again, maybe 40 minutes or so later with some more washing to hang out and I saw my poor wood pigeon had fallen off the steps onto the patio, but still strangely no movement.  So I again proceeded to finish my morning tasks and I decided it was almost time for me to be brave and remove my little friend.
So outside and into the garage I went and found a nice clean but very old tea towel and walked across to where I had last seen my wood pigeon and low and behold it had moved onto his back and lay with his wings outstretch and feet in the air.  As I moved in more closely he managed to open his eyes for a second and close them again.
At this point I realised he had recovered from hitting the patio doors and I needed to help him up, and pigeons are rather large birds, so I placed the tea towel over his body and tucked it under his wings and just as I did so he rolled over in the tea towel, gave me a quick wink and flew up and over next doors roof.
Such a lovely feeling seeing him fly off and happy again.
I sent a thank you to our Lord for helping this pigeon to be well again and helping me to be able to hold, turn him and giving him joy again.  He is there for us, we only have to ask and pray in our own small ways and believe our prayers are answered, and, like that morning in May, they were.
September 2021 Twin Celebrations
Well, what a wonderful afternoon many of us shared on Sunday 1st August as we came together at Iris' house to celebrate the 90th birthdays of Iris and Sheila.
How special to have ones twin by ones side on ones 90th.
I don't know the statistic, but that must be very rare. Iris and Sheila really are one of a kind  (or perhaps two of a kind!)
Whilst we were mindful of those not able to be with us, on either side of the veil, we had an overflowing house with real and Church family and an age spread of around 85 years. It really did feel like a special family time.
Keith and Jeanette were there to present the ladies with beautiful statuesque orchids, which were magnificent, one yellow and one pink, on behalf of the Church.  Carol had prepared a scrumptious spread of homemade scones, homemade blackcurrant jam, clotted cream and fresh raspberries, picked from both Carol's and Iris's gardens. There were also homemade cake and chocolate bars and two trays of fancy cup cakes.  All this was washed down with lots of hot drinks and seasoned with refreshing conversation.
The weather picked up famously and we were able to spill over into the garden where we could hear the Band in the Pleasure Park and also the pleasant skiffle music playing up the street.  One of the songs was relating how important it is to have a hug in the morning and a hug before one goes to sleep and although we still are socially distancing and staying safe, I am sure there were lots of virtual hugs being shared that afternoon.
Iris's garden is looking lovely and being able to share in her hospitality really did make a red-letter day for all of us.
Keith took some photographs, we sang a couple of rounds of Happy Birthday, (with no altered words!), and despite too many broken bones in the mix, I believe and hope that Sheila and Iris spent a memorable and enjoyable time.
A lot of birthday cards were presented, some opened and even a little present for Sheila, which had better not be written about, just to spare any blushes!
Enjoy your years ladies and Thank You for sharing your celebrations with us.
Love you loads X X xx
August 2021
It doesn't seem possible that four months have passed since I wrote my first ever column. The time seems to have flown past.  I'm another year older and on our second holiday abroad which has been cancelled again!  We have managed to have a few girlie get togethers in the Pleasure Park.  It was so nice to see my friends from the coffee morning again.  Unfortunately Iris had a nasty tumble and broke her arm.  We are all wishing her well and hope she recovers soon.
I have managed to have three outings, first to Kings Lynn and then the Lavender Fields where we had a delicious cream tea.  Next was a really great day at Springfield's.  My granddaughter Megan came too so we had a great time together in the shops.  Finally a day out at Skegness (didn't see the sea).
Hopefully everything will soon be back to normal, so we can all get together again.  In the meantime I shall be busy cooking cakes for me and Lou-Lou.  The latest was Melba's gorgeous Lemon Drizzle Cake which comes highly recommended by myself and Lou-Lou, though he only got a small piece (too nice to give him too much)
I would like to end in hoping Peter and Jane enjoy a well-deserved retirement.
Hope to see you all soon and God bless.
Barbara and Lou-Lou xx
July 2021
Kettering Council Gardening Department have done it again; every year they make up beautiful containers and set the garden beds in the parks with colourful flowers.  They are so cheering.
They have done wonders with Meadow Road Park, good solid paths, bench seats and young trees set for the future.
It is a shame there is so much litter along Northfield Avenue, one of my walks, but I am going equipped with rubber gloves, my grabber and a bin liner on my next walk.
During the last lockdown I, myself, have found more contentment about the situation, whether it be acceptance of the facts or inner peace, this has certainly helped me in my isolation.
I hope you have all had your vaccinations, doing your bit!
May the Lord bless you and your families, to keep you safe.
Looking forward to seeing you all again, Melba.
If you fancy making a Lemon Drizzle cake, here is the recipe:
6oz SELF RAISING FLOUR 6oz CASTER SUGER
4oz SOFT MARGARINE   2 LARGE EGGS
4 Tablespoons MILK       RIND OF 1 LEMON
Place these ingredients together in a mixer, or by hand beat well until mixture is  of a dropping consistency.
Bake in a 2lb greased loaf tin regulo 4-5 or 180-190 degrees for 40 minutes or until a skewer comes out clean.
Whilst still warm, prick over with a skewer and pour over with a mix of 2 Tablespoons LEMON JUICE and 2 rounded Tablespoons ICING SUGAR.
Melba Cooper
June 2021
Hello!  It's me again!
I think the first thing to say is a very big Hello from all of us to all of us.  It really has been so lovely behind the scenes every month, enjoying the network we all have of communicating with each other, regardless of whether we're writing a message or not.
So thank you and pull up your chair and enjoy our good ol' chinwag with each other.
But, of course, there is always room at the table to pull up another seat for someone new.
I have been thinking a lot about Hope recently and I learned something about this from my curtains.  I love interior design and playing with my home and I periodically change the curtains in my rooms.  A few years ago I must have incorrectly drawn up the strings in the tops, so one curtain is wider than its pair.  Then a few months or years later, when I changed the curtains again, I placed them, one at a time, on top of the previous ones to get the widths to pull the strings but after I've hung one up, I soon see I have replicated my error.
I know, I need to be put in with the previous batch of kittens, but it speaks to me of templates and how in life it is vital to have a good template, a tangible pattern to follow and this is, of course, the person of Jesus, and if I can try to live by His teachings, to allow His Spirit to actually do the trying for me, and to hold onto His hands, then I'm going to be going in a better Way and I will live a life that brings me Hope because it brings me to His very self.
And with that it brings me to people, people including all the lovely Carey coffee morning ladies and so to all the very tangible ways that we share our lives.
Hope made manifest in biscuit plates, steaming hot drinks, craft supplies, jars of jam, cookery books and telephone calls, Hellos on doorsteps and by walls and, one day, in hugs again.
Much Love,
Melli
May 2021
Isn't it wonderful? Just as we begin to think life will never be the same again, up pop the spring flowers.  First the Snowdrops followed by the colourful Crocuses then the cheerful Daffodils and other Spring flowers, with the Bluebells ready to bloom.
On my short walk in my Close, I stopped to admire Daisies on one small lawn and then the beautiful Magnolia tree in another garden, Dilys has always called these trees Tulip trees since she was a little girl!
Looking forward  to seeing you all soon.
Stay safe and well.
Mavis
April 2021
At long last it seems the end of the lockdown is in sight. How nice to think that now we can think about holidays. It certainty has been a long hard winter, but at last the spring flowers are coming into bloom. So folks get out your bus passes and get ready to meet friends for a coffee or perhaps a spot of lunch and lots of shopping.
I was talking to one of my friends on the telephone and we both agreed how lucky we were to have people around who cared. Just a phone call or a knock on the door to see if we needed any shopping. We really do appreciate the kindness of people.
Some of us have pets to keep us company. Perhaps they drive us mad but it means we are never alone. My Parrot LULU certainly keeps me going. He gives me a work out every day cleaning the floor and trying to get him in his cage at night.
Well hoping everyone keeps well.
Stay safe out there and hope we meet again soon.
God bless.
Barbara
X
March 2021
At the time of writing it is unknown if indeed we will be in a corner of a physical or virtual page, but nevertheless, pull up a chair, grab your favourite mug and hot drink (but stay away from the Moulton Carey mug in the cupboard as that is pre-spoken for!) and gather round the biscuit plate, for a little time of friendship, fun and banter, with cooking tips, craft ideas and life advice, amidst a bit of ribbing and with some jolly big boots to walk in the footsteps of.
First things first, if you're looking for a chocolate biscuit, do turn the digestive looking ones over.  They may be disguised that way!  There's a tip for you!
We really do hope that a lot of new folk will drop by and decide to stay and the most important thing is that anyone and everyone can take a turn in writing this CCMC club news.  In fact, it will rely on that.
Here's a bit of news for those who know of this exciting venture; Melli's gladiatorial jumper is now transformed into a bench covering, due to a certain issue with the shoulders. Perhaps measuring might have been an idea after all.  Glass jars are in demand, as well as for preserving I am sure, but also for using to hold miniature magical worlds and for use as photograph frames.  And apple sauce and cinnamon spice is now in great demand to use in the creation of naturally scented ornaments.
It is a busy time and nothing previously in the blue bins is safe.  The Wombling theme is developing still with lots of lovely craft supplies being used.  Perhaps a fresh theme will soon start, something to do with bulbs now that Spring is definitely on its way.
A new bird has joined our community over the Pandemic period, his name is LuLu and he is, I understand, a wonderfully engaging and much loved handful.  The finches, Jacob and Majesty, continue well and the neighbourhood cats are thriving but being kept away from little wings.
We hope you have enjoyed our club news.  Do please be in touch and share your thoughts for next month's gathering.  At least that means we can eat more biscuits next time as we are not meeting every week for now.
There are so many beautiful reasons to be happy and for me, that's always going to be the awesome folk I'm meeting at Carey.
Signing off for now, Melli X XX
PS Massive virtual hugs, miss you loads X XXX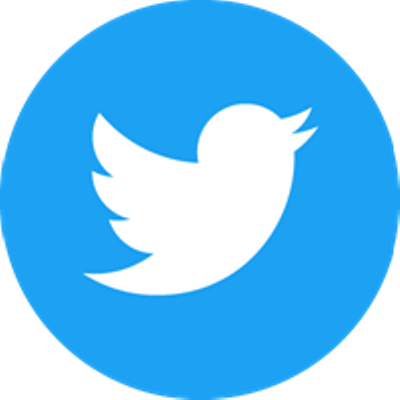 Latest News from our Twitter Feed